Your on-board, on-line Event Data Recorder incorporating the latest in telematic technology.
WHAT IS THE TACHOLINK T5 EDR?
The T5 Tacholink is an in-vehicle telematic data recorder designed to log a large number of inputs, of differing types, at often very high frequencies, to provide a clear and comprehensive understanding of the vehicle's activity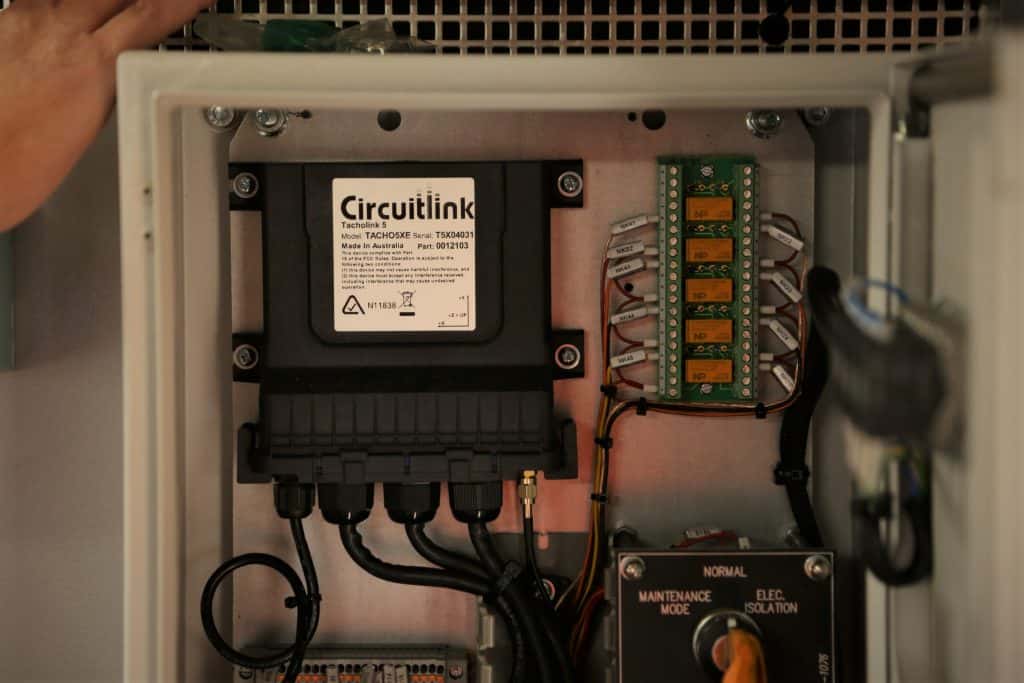 How does the T5 Tacholink work?
The T5 Tacholink is Circuitlink's 5th Generation "blackbox" and is one of the most advanced telematic data recorders available in the transport market. 
The T5 offers the capability to capture Deep & Wide data – the Deep referring to high frequency logging to ensure nothing is missed.  The Wide refers to the significant number and variety of inputs that can be recorded, sometimes in excess of 100 different signals.  These signals may include a myriad of CAN signals & fault codes, GPS signals and digital and analogue inputs.  
Circuitlink engineers work with our customers to spec the ideal range of inputs, at a suitable frequency to provide a clear understanding of a vehicles activity. The system may also include conditional actions such as Alerts, Alarms and Shut downs that are initiated by the T5's AI.  
The device uploads high resolution data with scheduled file transfers through 3G, 4G, Ethernet or WiFi.  Data can also be streamed live to Intelligo and can generate conditional alerts to management. In limited cases where no communications are available data can be manually accessed from the vehicle and manually uploaded to Intelligo as required.  A combination of all these data access options can be created to suit customer requirements. 
Why use the the T5 Tacholink?
Sometimes stuff happens!  Whether its one of your fleet vehicles involved in an unfortunate accident or they're subject to an outrageous 3rd party claim or you just need to know your fleet is working efficiently then you need unquestioned data quality.  The T5 Tacholink can accurately log a vehicles data with precision and reliability second to none.  In conjunction with Intelligo, the T5 provides a high confidence system that can log and present data in an expert manor which is clear, unambiguous, easy to access and understand.  Its a system which is used to support legal positions in critical court situations. It's also equally capable and an ideal tool to develop and drive asset management decisions.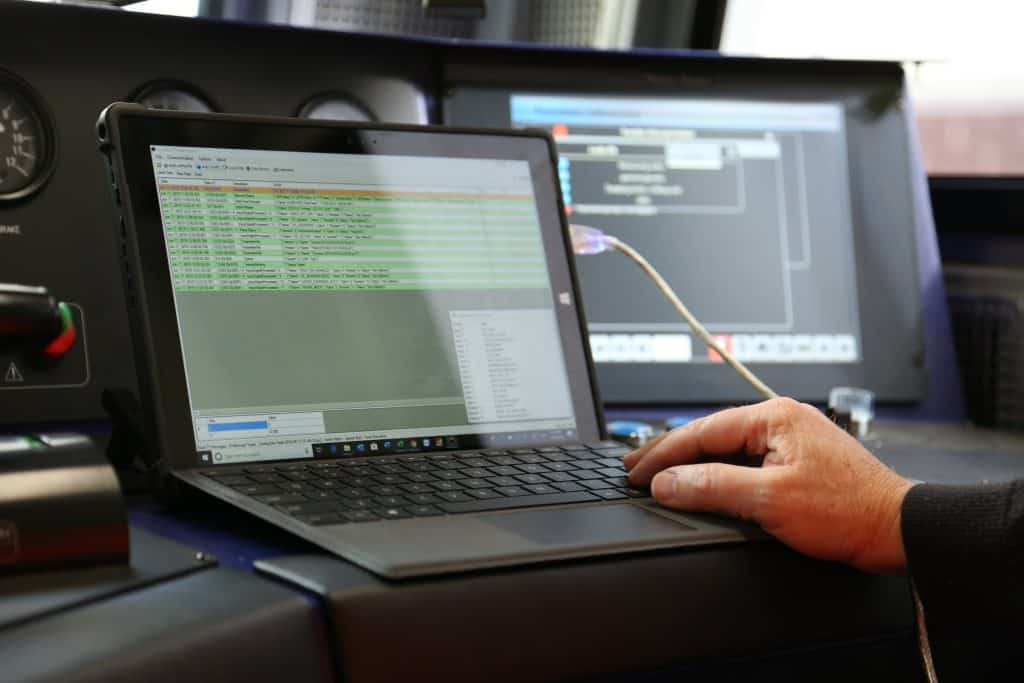 Circuitlink's original and still popular T5 with 8 hardwired digital IO and a single CAN connection as available inputs together with a 3 axis accelerometer and GPS for monitoring and logging. The device can have its captured data off loaded using a range of options including 3G, 4G LTE, WiFi and ethernet. On board memory of 4Gb ensures months, and possibly years of data storage depending on logging rates. Suitable for many heavy road vehicles (trucks & buses), mining equipment and smaller rail vehicles.
Similar to the above T5 Std, the T5 Ext (Extended) has boosted IO capacity of 15 digital or analogue inputs. Ideal for use on specialist vehicles with a number of operational functions desired to be monitored and logged.
The T5 Rx has was developed at the request of the rail industry for use on specialist track vehicles and has a capability to log an extended number of digital and analogue IO. Each IO connection can be configured for either digital or analogue signals with voltage or current signals. A total of 30 hardwire IO can be connected to the T5 for logging along with 2x CAN inputs to give a total capacity of over 100 channels.
The T5 RA is used as a REMOTE ACCELEROMETER providing an additional logging point to the main/master T5 on large, articulated vehicles such as 60 foot "bendy" buses. Typically the T5 master will be mounted at the front of the vehicle and the T5 RA will be mounted in the rear articulated section. The T5 RA sends its accelerometer information to the T5 (master) over the vehicles CAN network where it is then logged as another input.
The T5 Transit unit was specially developed to meet the typical specifications utilised in the US Transit market. These specifications generally require very specific communication protocols together with the ability to monitor and log a high volume of CAN signal traffic. Circuitlink has had well over 15 years experience working with all the major North American OEM builders and Transit Authorities to become the leading supplier in this field.
This device is the consolidation of 2 traditionally separate devices – the T5 data logger and the Vigilance control system. Vigilance is a system used on Hi Rail or Road/Rail Vehicles. The Vigilance is initiated when the vehicle is operating on rail track and uses AI to ensure the driver is completely engaged with the vehicles operation. If the drivers engagement and interaction is lost then the system will begin an orderly shutdown of the vehicle to minimize any potential dangers that may be present on the track. The T5 operates all its designated logging functions in conjunction with the operation of Vigilance. The T5 Vigilance system has become the defacto standard for Hi Rail vehicles operating across Australia.