Quickly and accurately measure the door closing force on a Bus
How does the door force testa work?
The Door Force Testa from Circuitlink measures the door closing force in relation to bus door safety. The Door Force Testa is based off our BTRx range and will also measure average and peak deceleration, stopping distance, test speed and brake pedal pressure required to stop a vehicle. The Door Force Testa units are designed for Road Worthiness and Safety Inspections for buses, whilst can also be used as a Brake Testa for all types of On-Road and Off-Road vehicles , by Circuitlink, the proven leader in portable brake testing equipment.

The Door Force Testa is used in accordance with Government regulations to conduct Road worthiness, Vehicle safety and compliance inspections by:
Workshops and Authorised Inspection Stations
Vehicle Safety Inspectors
In Traffic Accident Investigations
Door force testa Features
The simple orperation of the Door Force Testa means that one person is able to run a compliance test easily with the simple step through guide via the LCD screen on the unit.
Applicable for all Bus doors
The Door Force Testa can be used to assess the effectiveness of the buses on board, door saftey system. As per the Technical Specification – TS146, the Door Force Tester can simulate the detection of the wrist of a child. 6 measurements are taken at multiple heights of the door and at specific closing distances.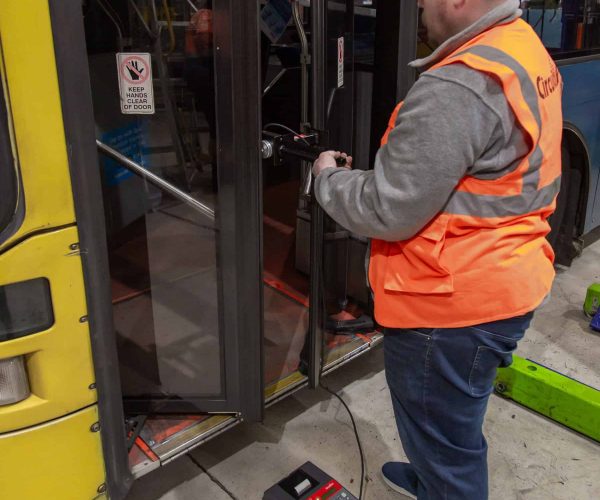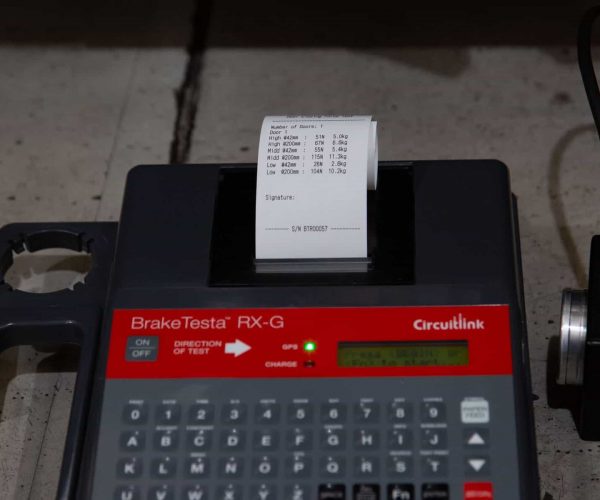 Data Interpreted Automatically
The Door Force Testa interprets and prints a result after a test has been completed. The data that the unit interprets is when the door is being closed, the steady force applied to an object which is located at any position up to 1500mm above the door step will not exceed 150N when measured from 20 millimetres to 300 millimetres from the fully closed position.
Power
Li-Ion 5000mAh, 3.7V rechargeable battery
Communications
WiFi, Bluetooth (Pending Software Update)
Operating Temperature
– 10 to 50 °C
Memory
Solid State 4GB eMMc
Display
2 Line 16 Character LCD
Complience
Complies with TS155/TS146 in relation to Bus Door Safety Systems