Intelligo: Fleet Data & Reporting
The brilliant web portal providing online access to all your vehicle's data with elegant simplicity and understanding.
Intelligo is a browser developed web portal which provides secure access to Circuitlink's cloud based servers. These servers host the billions of data points which have been captured and uploaded from vehicles utilising the T5 Tacholink data recorders. From this rich data we create and present the comprehensive vehicle activity which provides a clear understanding of what our client's vehicles are doing each and every second of every hour of every day. This service can be packaged into a variety subscription services.
What Does Intelligo Reporting Include?
The Intelligo Reporting module has an extensive range of existing reports suitable to most fleet operators. The bonus value of Intelligo Reporting is being able to request Circuitlink's support team to design and build reports specific to each fleet's special needs. Intelligo Standard Reporting and Analysis includes:
Trip Data includes the trip map, routes taken and details of asset performance including events, exceptions and logged data channels. It uses a sophisticated range of maps and charting to display a vehicle's history against a wide range of recorded activity including time, GPS location, and any of over 100 different inputs and outputs (digital and analogue) and CAN messages. The data to be displayed can be widened or narrowed within a specific time frame to assist the viewer to highlight the key aspects that may be relevant to any investigation.
Keep track of all the assets within your fleet in one online dashboard. Find one, a selected few or all your Fleet assets.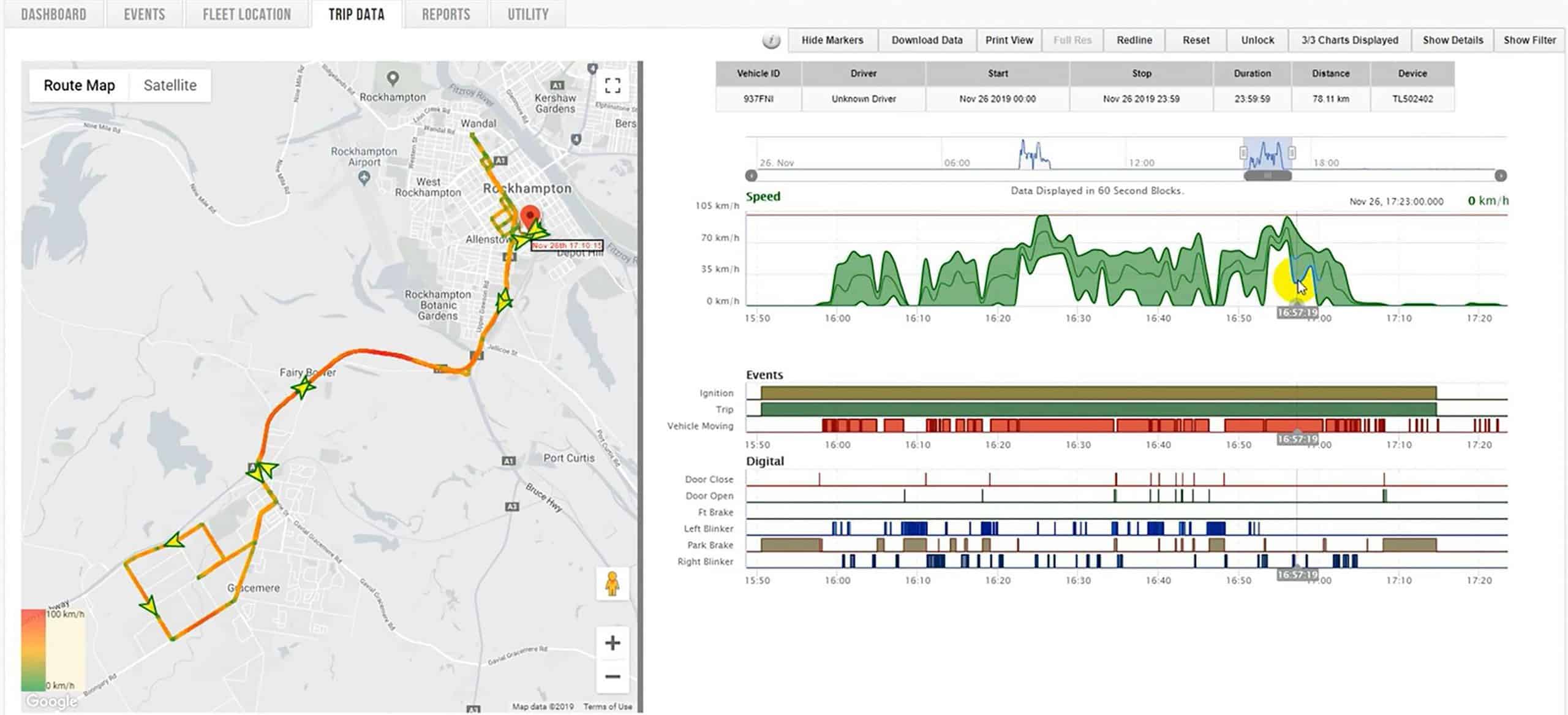 Interactive report tool to highlight and review events and exceptions by vehicle, driver, date and so on. Intelligo then enables you to view all surrounding data of the event to make an informed determination if further action is required.