Quickly and accurately measure the window tint percentage on a vehicle.
How does the TintTesta check my window tint?
The TintTesta is a photo-optic instrument that efficiently and accurately measures visible light transmission (VLT) through any type of glass or film to determine its safety compliance, like vehicle window tinting. It measures VLT using a precision light source transmitter and receiver. The transmitter sends light through the glass and the receiver measures how much VLT is passing through the tint from the transmitter.
The TintTesta is used in accordance with Government regulations to conduct Road worthiness, Vehicle safety and compliance inspections by:
Workshops and Authorised Inspection Stations
Vehicle Safety Inspectors
In Traffic Accident Investigations
Police in Roadside Inspections
The TintTesta is operated by aligning the transmitter and receiver on opposite sides of the tinted glass and pressing the "Enter" button. The results will appear on the display as a percentage.
Applicable All Glass & Tint Types
The TintTesta can be used to assess the effectiveness of tinted glass across all glass and tint types. It can be used to test the windows on any vehicle or building, as the receiver can measure the visible light of any colour or frequency.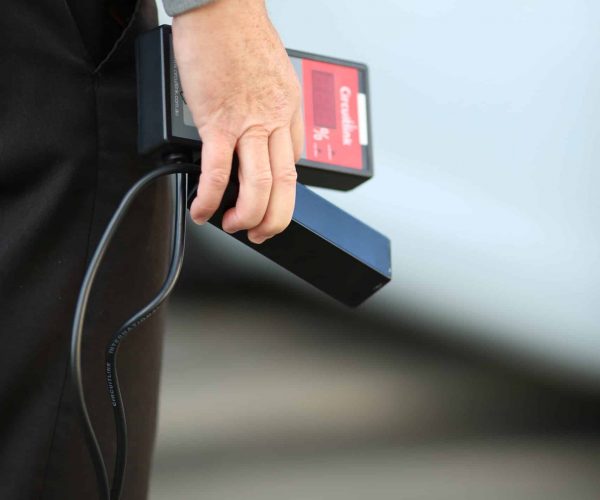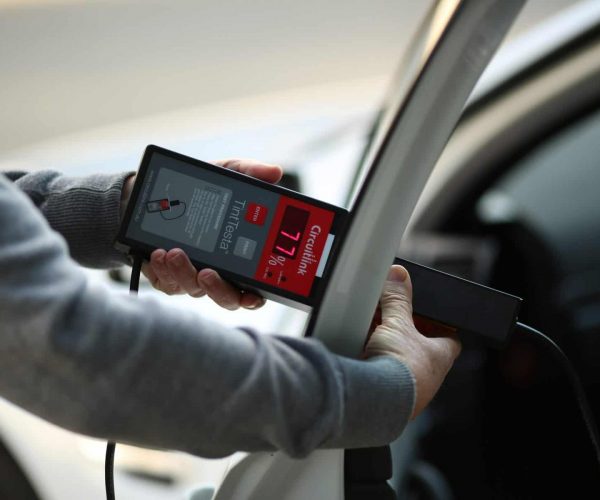 Data Interpreted Automatically
The TintTesta automatically interprets the VLT data and displays the result for the user as a percentage. The test results can be viewed on the display screen of the unit or the information can be transmitted by infra-red to a portable printer. Data can also be downloaded to your computer for integration into reports, sharing or local printing.
There are limits on how dark vehicle windows are permitted to be in many countries around the world. The TintTesta is an essential tool to assist law enforcement agencies, testing authorities and anyone involved in fleet safety management to help ensure vehicles are compliant and safe.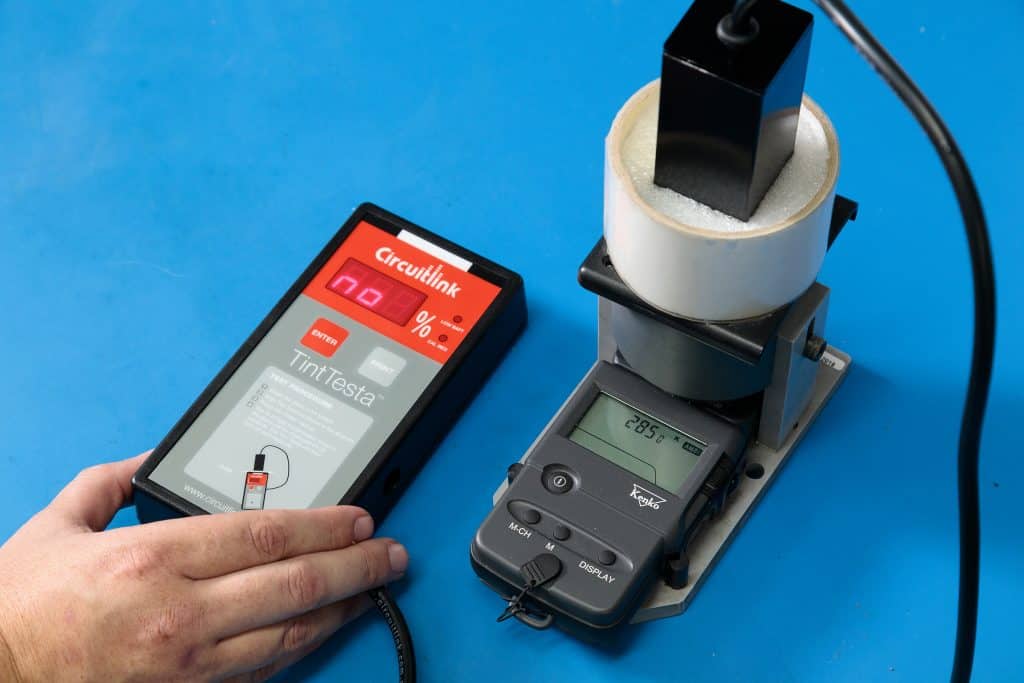 Display
LED for easy and clear view, 0-100% Display
Operating Voltage
6 Volt DC (4 x 1.5V AAA batteries)
Operating Temperature
– 10 to 50 °C
Compliance
Compliant with ISO 3538:1997
Compliant in all Australian states, New Zealand, UK, Ireland, Malaysia and many other jurisdictions
Light Source
Incandescent filament light source with nominal colour temperature of 2856°K (complies with CIE 1931)
Light Receiver
Receiver with relative spectral sensitivity conforming to photopic curve V (λ) of the CIE 1931 standard observer for photopic vision
Relative Humidity
0 – 80% (non-condensing)
Battery Life
200 Tests (under normal conditions).
Every 2 years or every 2,500 tests (whichever is sooner)